Welcome to our new digital experience. For more services please go to
Welcome to our new digital experience. For more services please go to nedbank.co.za
Benefits of a building loan
Enjoy the freedom of designing a living space that suits your needs and tastes
Get the money you need to build your dream home from the ground up without delay
Increase the value of your property by improving and renovating your home
Finance your renovations to speed up the process and benefit from great interest rates
How building loans work
We'll make payments straight to the contractors on your behalf once they've started working, with your permission.
You pay only the interest while the construction is taking place. If you have an existing loan and are renovating, you'll continue to pay your existing loan and interest on the building loan.
You'll only start paying the full monthly instalment once the construction has been completed and you advise us to make the final payment to the builder.
Download our step-by-step guide (PDF)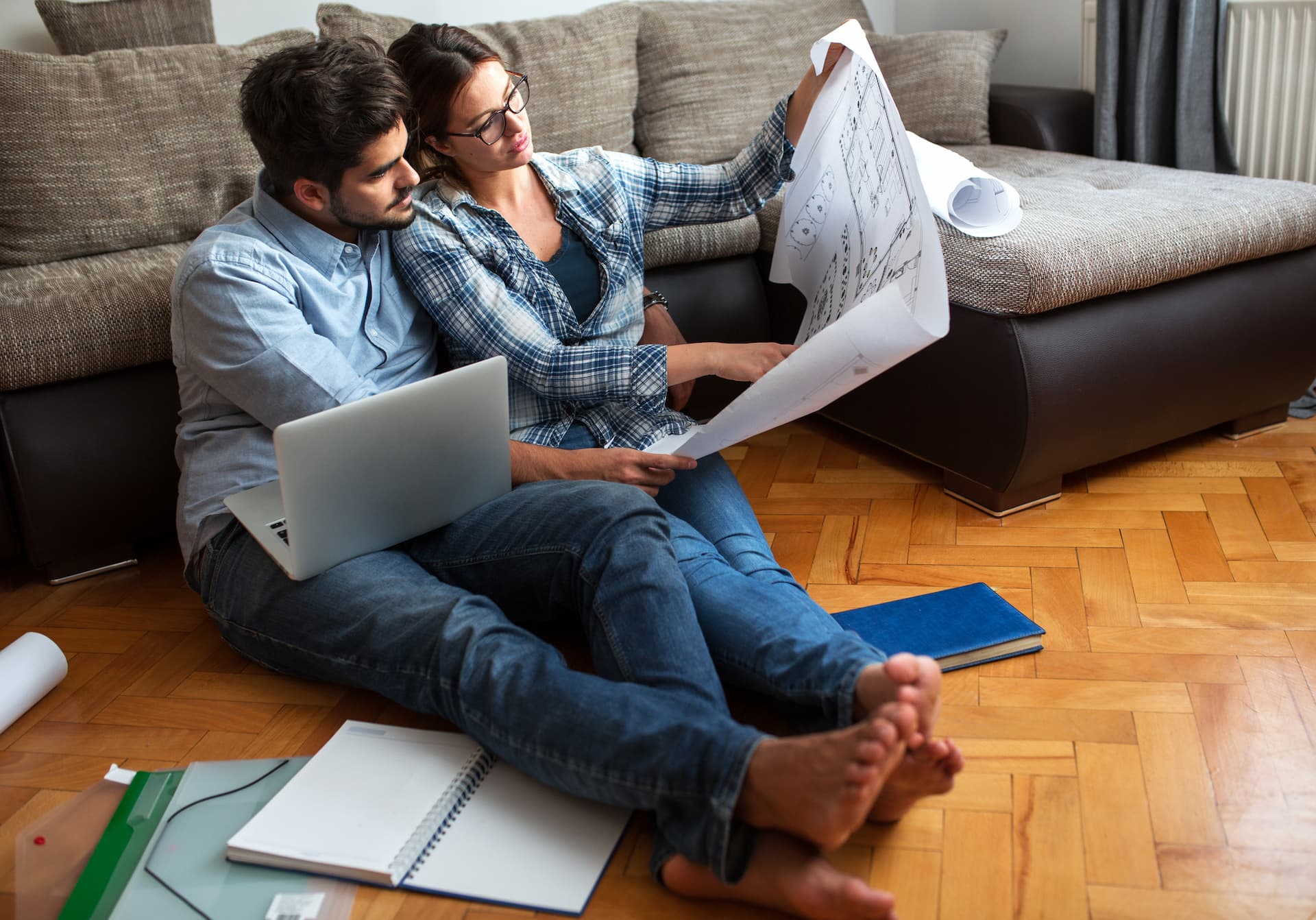 Taking the first steps
Whether you're building a new home or renovating your existing one, it's important to plan and budget. Here are some of the early steps you should be taking:
Look at your monthly finances and use our affordability calculator or pre-approval tool to see how much you can afford to spend. 
If you have a single or joint income of at least R2,500 a month and a healthy credit record, you may qualify for a building loan.
Use your finance info to decide on a budget and the loan amount you'll need to finance the project.
Get all the documents that you'll need to apply for the building loan ready.
Complete your architectural designs and get approval from your municipality for building your new home or renovations to your existing home.
Hire NHBRC approved building contractors and finalise the building plans and contract with your builder.
Remember that while construction takes place,  you still need to pay the interest on the building loan, as well as your current home loan instalment or rent depending on your living arrangements. 
Why choose
a building loan with us?
Get a loan of up to 100% of the property value.
Get an interest rate discount of up to 0.25% on your home loan if you bank with us.*
Pay off your loan faster, or access extra funds via NedRevolve using the Money app or Online Banking.
Manage your loan progress payment requests using Online Banking or any Nedbank branch.